Saskatchewan Art News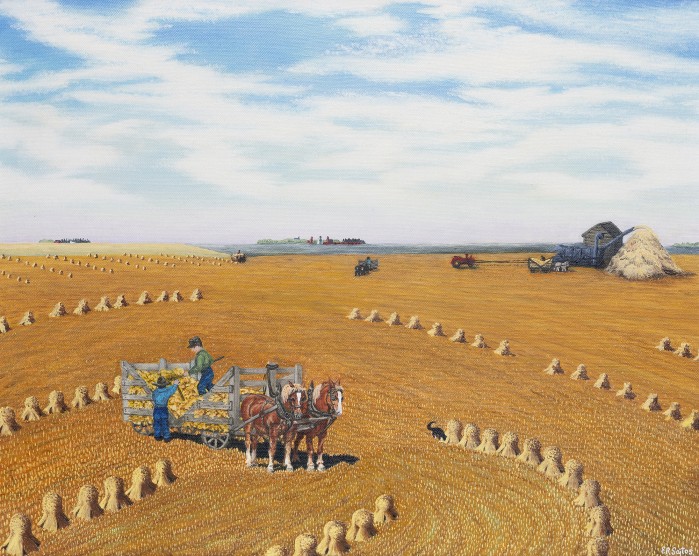 New Art Auction Announced - University of Regina President's Art Collection, Shumiatcher Donation
The Saskatchewan Network for Art Collecting is pleased to announce an auction of artworks from the University of Regina President's Collection, Shumiatcher Donation.
Drs. Jacqui and Morris Shumiatcher were ardent art collectors and generous patrons of the arts in Saskatchewan, and helped support cultural and arts organizations from the 1950s onward.
This online auction will feature more than 300 Canadian and international artworks, including many by Saskatchewan artists like Robert Newton Hurley, Clara Samuels, Elizabeth Sajtos, Jeff Nye, John Peet, Jeannie Mah, Gerri Ann Siwek, Maria Gakovic, Lorne Beug, Luther Pokrant, Antoinette Herivel, Sharon Eisbrenner, and Michael Bromley.
The artworks are part of a large donation to the President's Collection by Dr. Jacqui Shumiatcher, O.C., S.O.M. (1923-2021) on behalf of herself and her late husband Dr. Morris "Shumi" Shumiatcher, O.C., S.O.M., Q.C. (1917-2004). At the time of the donation it was agreed that a selection of artworks would be dispersed in order to fund the long-term care of the University of Regina President's Art Collection, Shumiatcher Donation.
Bidding will be available through the Saskatchewan Network for Art Collecting's dedicated auction site, and through the Invaluable auction platform. Bidding will open August 31 and close September 24, 2023.
During the auction there will be a live preview with more than one hundred of the artworks on display, at the College Building at the University of Regina's College Avenue Campus - 2155 College Avenue - 
Friday September 8 from 12 to 9 p.m and 
Saturday September 9 from 10 a.m. to 6 p.m.
For more information on the auction, contact Robin Schlaht at robin@sknac.ca , 306-569-9102, or visit the SKNAC dedicated auction site.
For a primer on how to participate in online art auctions, visit our recent article How to Bid at Online Auctions.
Pictured above is "Harvest Days" by Saskatchewan artist Betty Sajtos (1933-2023)
July 17, 2023