Saskatchewan Art Events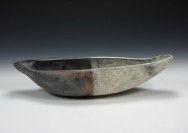 Saskatchewan Craft Council Gallery
/
813 Broadway Avenue
Saskatoon
Friday February 2, 2018
Reception - Friday February 2nd, 7:00 to 9:00 pm. Material Grace - Anita Rocamora Exhibition runs from Janaury 27 to March 17 Material Grace is an exhibition of new work from renowned...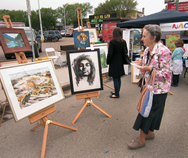 Cathedral Neighbourhood
/
13th Avenue, between Angus and Athol streets
Regina
Saturday May 26, 2018
Saturday May 26th, 10:00 am - 5:00 pm Street Fair with over 300 artisans, dozens of performers and a wide range of food booths stretching along Regina's 13th Avenue and adjacent streets. www.cathedralvillage.org ...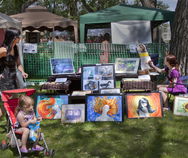 Moose Jaw Museum and Art Gallery
/
Crescent Park
Moose Jaw
Sunday July 1, 2018
In Crescent Park adjacent to Moose Jaw Museum and Art Gallery, Sunday July 1st, from 10:00 am to 4:00 pm. The gallery's largest annual fundraiser, Park Art brings together many dozens of artists and artisans...