Saskatchewan Art Events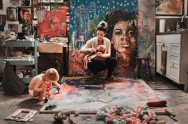 Rouge Gallery
/
245 - 3rd Avenue South
Saskatoon
Saturday June 2, 2018
Opening Reception for The Gus Series, an exhibition of new paintings by Lloydminster artist Brandi Hofer and her 2-year-old son Gus, at the Rouge Gallery, in Saskatoon. Reception is Saturday, June...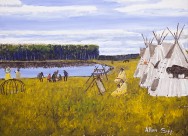 Online at Saskatchewan NAC - www.sknac.ca
Regina
Thursday May 17, 2018 - Saturday June 2, 2018
Saskatchewan Network for Art Collecting is hosting its annual spring Saskatchewan Online Art Auction starting May 17th with bidding closing June 2nd. Bidding on this auction will be available through...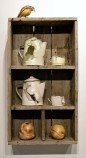 Saskatchewan Craft Council Gallery
/
813 Broadway Avenue
Saskatoon
Saturday June 9, 2018
Reception - Saturday June 9th, 7:00 to 9:00 pm. Claude Morin - Grandfather's Teachings of the Meadow Lark Exhibition runs from May 19 to June 23 An exhibition by artist Claude Morin that pays tribute...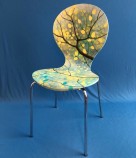 MacKenzie Art Gallery
/
3475 Albert Street
Regina
Saturday June 9, 2018
A Chair Affair - a fundraiser for Grandmothers 4 Grandmothers - will be held on Saturday, June 9 at the MacKenzie Art Gallery beginning at 6:30 p.m. There will be both a live and silent auction...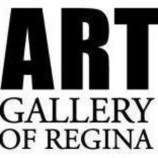 Art Gallery of Regina
/
3337 - 15th Avenue
Regina
Friday June 22, 2018
An evening of mystery at the Art Gallery of Regina -- wherein a priceless painting goes missing! Quiz a cast of suspicious characters to solve the case (and win one of the prizes). Also live music, fabulous...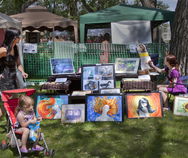 Moose Jaw Museum and Art Gallery
/
Crescent Park
Moose Jaw
Sunday July 1, 2018
In Crescent Park adjacent to Moose Jaw Museum and Art Gallery, Sunday July 1st, from 10:00 am to 4:00 pm. The gallery's largest annual fundraiser, Park Art brings together many dozens of artists and artisans...