Saskatchewan Art Events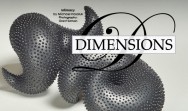 Broadway Theatre
/
715 Broadway Ave
Saskatoon
Friday May 31, 2019
Gala Reception and Awards Ceremony for DIMENSIONS, the Saskatchewan Craft Council biennial juried touring exhibition Friday May 31, 7:00 pm at the Broadway Theatre, in Saskatoon For more information,...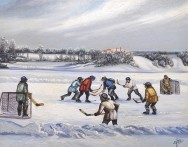 Online at Saskatchewan NAC - www.sknac.ca
Regina
Thursday May 16, 2019 - Saturday June 1, 2019
Saskatchewan Network for Art Collecting is hosting its annual spring Saskatchewan Online Art Auction starting May 16th with bidding closing June 1st. Bidding on this auction will be available through...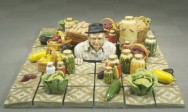 Mackenzie Art Gallery
/
3475 Albert Street
Regina
Friday June 7, 2019
Opening Reception for Victor Cicansky - The Gardener's Universe, at the MacKenzie Art Gallery, in Regina. Friday, June 7, 8:00 pm (doors open at 7:30). The evening will include a performance by Robin...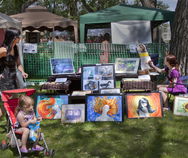 Moose Jaw Museum and Art Gallery
/
Crescent Park
Moose Jaw
Monday July 1, 2019
In Crescent Park adjacent to Moose Jaw Museum and Art Gallery, Monday July 1st, from 10:00 am to 4:00 pm. The gallery's largest annual fundraiser, Park Art brings together many dozens of artists and artisans...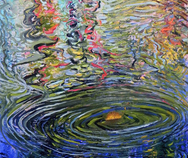 Artist studios
/
Meacham, Viscount, Allan, Watrous, Manitou Beach
Watrous
Saturday July 6, 2019 - Sunday July 7, 2019
Spirit of Manitou Studio Trail invites art lovers to travel to various Saskatchewan locations including Meacham, Viscount, Allan, Watrous and Manitou Beach where local artists and artisans will showcase...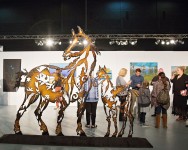 Canada-Saskatchewan Sound Stage
/
1831 College Avenue
Regina
Thursday September 19, 2019 - Sunday September 22, 2019
The 4th annual Art-Now Saskatchewan Fine Art Fair, a four-day celebration of Saskatchewan art from the province's premiere commercial art galleries. Thursday September 19 - 6:00 pm - 10:00 pm - Opening...