About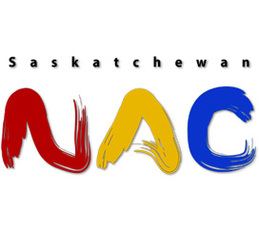 About Us
The website for Saskatchewan Network for Art Collecting launched in 2012 and contains a database of over 600 biographies of Saskatchewan visual artists past and present. And we've been collecting resources for hundreds more. If you are a Saskatchewan artist and would like to be listed, please contact robin@sknac.ca — there's no cost whatsoever.
We also have a database of Saskatchewan commercial and public art galleries, and a database of service providers (framers, appraisers, photographers who specialize in documenting artworks, art supplies stores, shippers, etc). And we've added an index of art and craft guilds and associations in the province.

And expect to see new articles in our resources section, about Saskatchewan visual artists, Saskatchewan art history, and about art collecting in general.
And the focus of all this activity — all the building that's been done and that is yet to come — is the Saskatchewan artists who every day create works of art to be admired, shared and treasured.
As a proud Saskatchewan company, our operations are located on Treaty 4 Territory, the original lands of the Cree, Nêhiyawak, Anihšināpēk, Ojibwe, Saulteaux, Dene, Lakota, Dakota and Nakota nations, and the homeland of the Metis. We respect the treaties that were made on all territories, and commit to moving forward in the spirit of reconciliation and collaboration.
Terms and Conditions
Copyright
The content of the Saskatchewan Network For Art Collecting (NAC) website is protected by Canadian and international copyright laws, and may not be downloaded, distributed or otherwise used, except for explicitly non-commercial personal use.
Users are advised that content on the NAC website may also be covered by additional restrictions, including copyright, moral right and other proprietary rights held by artists and other third parties.
Limits of Responsibility
The information and resources contained on the NAC website are provided as a courtesy for the purposes of personal entertainment and education. NAC makes every effort for accuracy, however makes no warranty as to the accuracy and completeness of the information contained on the site. NAC, its principals, associates and employees will not be held responsible for any loss, however arising, from the use of this information.
Trademarks
Trademarks and logos displayed on the NAC website, including the logos for NAC, should be considered registered and/or unregistered trademarks, and any unauthorized use of the trademarks is prohibited.
Connect With Us