Saskatchewan Art Events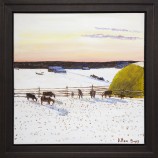 Online at Saskatchewan NAC - www.sknac.ca
Regina
Thursday October 5, 2017 - Saturday October 21, 2017
Saskatchewan Network for Art Collecting is hosting its annual fall Saskatchewan Online Art Auction starting October 5th with bidding closing October 21st. Bidding on this auction will be available...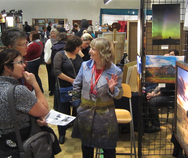 MacKenzie Art Gallery
/
3475 Albert Street
Regina
Saturday November 25, 2017
Saturday November 25th, 10:00 am - 5:00 pm. Holiday shopping with local artisans, at the MacKenzie Art Gallery, in Regina. This event is a fundraiser for the MacKenzie Art Gallery, and there is a $5...