Saskatchewan Art Events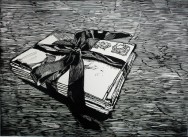 Saskatchewan Craft Council Gallery
/
813 Broadway Avenue
Saskatoon
Friday March 23, 2018
Reception - Friday March 23rd, 7:00 to 9:00 pm. Palaph - Monique Martin Exhibition runs from March 24 - May 12 Palaph is a multimedia exhibition by renowned Saskatchewan artist Monique Martin which...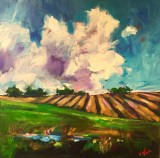 Boheme Art Gallery
/
615 Main Street
Saskatoon
Friday March 23, 2018
Reception for a the show Don't Fence Me In featuring new work by artist Jamie McCallum, at Boheme Art Gallery, in Saskatoon. Reception - Friday March 23rd, 5 - 9 pm. Exhibition runs through April 6th Learn...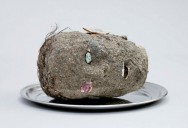 Remai Modern
/
102 Spadina Crescent East
Saskatoon
Sunday March 25, 2018
Curatorial Talk for "Jimmie Durham - At the Centre of the World" at the Remai Modern, in Saskatoon. Sunday, March 25, 2:00 pm Learn more at the Remai Modern website - https://remaimodern.org Organized...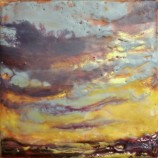 Green Ark
/
212 - 20th Street West
Saskatoon
Friday April 13, 2018
Opening reception for Chasing Light, an exhibition of new work from Saskatoon artist Kathy Bradshaw, at Green Ark, in Saskatoon. Opening reception - April 13, 7:00 - 9:00 pm. Exhibition runs from...