Saskatchewan Artist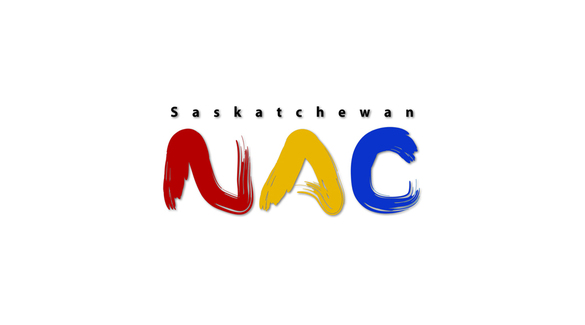 Allen Sapp
Allen Sapp was born in 1929 on the Red Pheasant Reserve in northern Saskatchewan, a descendant of the great plains Cree Chief Poundmaker. As a child, Sapp was often bed-ridden with illness, and he began drawing and painting with the encouragement of his grandmother, Maggie Soonias. A self-taught artist, Sapp moved to North Battleford, Saskatchewan in the 1960, where he struggled to make a living by selling his paintings on the street and door-to-door.

In 1966, Sapp met Dr. Allan Gonor while trying to sell his paintings at the North Battleford Medical Clinic. Gonor saw Sapp's talent and became a close friend and patron. With Gonor's encouragement and after studying painting with University of Saskatchewan professor Wynona Mulcaster, Sapp continued to paint and gained a wider audience for his work, beginning with successful exhibitions in Saskatoon and Vancouver in 1969 and 1970. He soon gained national and international recognition for his paintings depicting the life and culture of the northern plains Cree. Drawn from his own experiences growing up on a northern reserve, Sapp's paintings provide a glimpse into the everyday activities and special celebrations of the Cree people. Diana Loercher of the Christian Science Monitor observed, "A radiant light permeates most of his paintings.... It is evident that not only his art but his identity is deeply rooted in Indian culture."

Sapp had been the subject of documentaries including Allen Sapp, By Instict a Painter, the National Film Board of Canada's Colours of Pride, the CBC's On the Road Again, as well as boosk such as A Cree Life by John Warner and Two Spirits Soar by W.P. Kinsella. In 1975, he was elected to the Royal Canadian Academy of Arts, and he received the Saskatchewan Award of Merit (1985), the Order of Canada (1987), an honourary doctorate from the University of Regina (1998), a Saskatchewan Arts Board Lifetime Achievement Award (1996) and a National Aboriginal Lifetime Achievement Award (1999).

In 1989, the Allen Sapp Gallery, Canada's only public art gallery named for a living artist, was opened in North Battleford. The most extensive permanent collection of Sapp's paintings can be found there, though his work is represented in many other public and private collections across the country.

In 1994, the MacKenzie Art Gallery (Regina) launched a touring retrospective of Sapp's work. The exhibition was called "Kiskayetum" – Sapp's Cree name meaning "he perceives it." In 2003, Allen won a Governor General's Literary Arts Award for the children's book The Song Within My Heart, which Sapp had illustrated.

Allen Sapp died December 29th, 2015, in North Battleford, Saskatchewan.
Allen Sapp
Born:

1929. Red Pheasant First Nation, SK

Died:

2015. North Battleford, SK

Mediums:

Oil Painting
Connect With Us