Saskatchewan Artist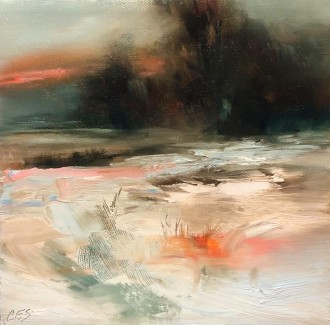 Stop Here for Awhile - 2021 - 8 x 8 inches inches oil on canvas - by Christine E. S. Code
Christine E. S. Code
Christine Code was born in 1978 in Eston, Saskatchewan, where she grew up and resides today. Working primarily in oils, Code is drawn to a variety of subjects with a focus on landscapes.
Of her work process, Code says, "I paint almost every day. I enjoy the techniques of impressionism and tonalism; usually painting alla prima - wet on wet. I try to inject a sense of atmosphere and mood in my paintings no matter the subject."
Code's work has been exhibited in a variety of solo and group shows including participation in a group show at The Hive Art Gallery in New Jersey, USA. Her paintings are collected internationally with private collections in Canada, United States, Australia, Belgium, England, Germany, Norway, New Zealand, the United Kingdom and Italy.
Christine E. S. Code currently resides in Eston, Saskatchewan, where she is a full-time artist.