Saskatchewan Artist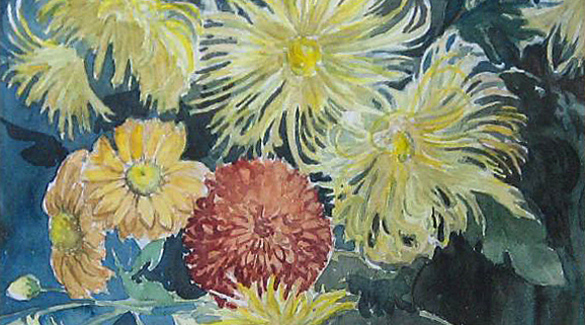 Pinwheels - circa 1985 - by John Climer
John Climer
John Climer was born in 1924 in Syracuse, New York. After serving with the Royal Canadian Air Force (1943-1946), he studied at the Ontario College of Art in Toronto, receiving his Associate Diploma in 1950. Climer then worked in several communities in Ontario as an advisor for community art recreation programs (1951-1957), and in Ottawa as an organizer and producer of the Lakeside Festival of the Arts there (1958-1963).

Climer came to Saskatoon, Saskatchewan in 1963, serving as curator and director of the Mendel Art Gallery from 1963 to 1979. During this time, he also spent a year teaching art at the University of Saskatchewan and curating the Canadian Government Pavilion in Montreal for Expo 67. In his role as curator at the Mendel Art Gallery, Climer became well acquainted with the Saskatchewan arts community, working with and mentoring local artists.

Climer has exhibited his work across Canada in group and solo shows, and it is represented in the collections of the Government of Saskatchewan and the Mendel Art Gallery (Saskatoon). Climer has worked in a variety of media, including oil, watercolour, and etching, and with a variety of subjects including landscapes and still lifes. As Climer says, "My subject, I would like to think, is the medium, and how it may be exploited with reference to what my statement might be."

John Climer died in 1994 while wintering in Yuma, Arizona.
John Climer
Born:

1924. Syracuse, New York US

Died:

1994. Yuma, Arizona US

Mediums:

Oil Painting, Pastels, Watercolour
Connect With Us