Saskatchewan Artist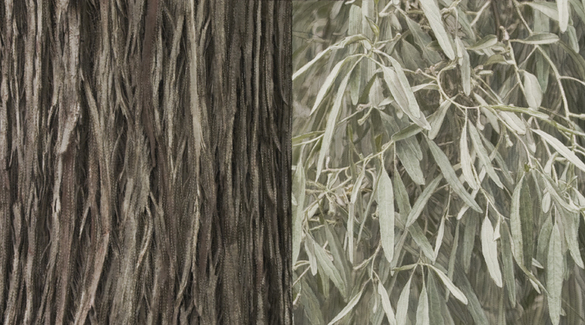 Russian Olive - 2009 by Martha Cole
Martha Cole
Martha Cole was born in Regina, Saskatchewan, where she became interested in art at an early age and was encouraged in high school by her teacher, Helmut Becker. Cole studied sculpture at the University of Washington, receiving her Bachelor of Fine Arts in 1970, and in 1972 received her Bachelor of Education from the University of Toronto. Cole turned from metal sculpture to sewing while in Toronto, and she became further involved with fabric work when she returned to Saskatchewan.

Cole bought an old church in the village of Disley, Saskatchewan, fifty kilometers northeast of Regina, and made it her home and studio space. There, she works on her fabric pieces, using techniques including sewing, quilting, and embroidery to create pieces inspired by the Saskatchewan landscape. Cole emphasizes the importance of process and intention: "I believe that art and visual images carry in them the power to generate change if they are created with honouring and respectful intention. Therefore, I try to create images that are beautiful, reflective of my values, and accessible both visually and intellectually. I hope to show aspects of the prairies that are both new and familiar to my viewers. I want them to experience the broad, expansive "power of place" that is so characteristic of the prairies as well as the small, fragile and vulnerable within the wide sweep of this landscape."

Cole's works have been exhibited across Canada and extensively in Saskatchewan. They have been collected by the Saskatchewan Arts Board, the Government of Saskatchewan, MacKenzie Art Gallery, Weyburn Arts Council, and the City of Regina, among others.

Cole is also a book artist, creating hand-made, limited edition books. These have been shown in Canada and the United States.

Martha Cole continues to live and work in Disley, Saskatchewan, and in addition to her own studio practice, she teaches workshops and courses on a variety of art forms.