Saskatchewan Artist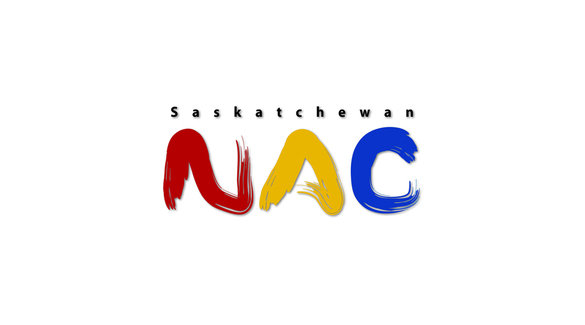 Roy Kiyooka
Roy Kiyooka was born in 1926 in Moose Jaw, Saskatchewan, but grew up in Calgary, Alberta. He studied at the Institute of Technology and under Jack MacDonald and Illingworth Kerr at the Alberta College of Art from 1946 to 1949. In 1955, he went to Instituto San Miguel de Allende in Mexico on a scholarship, studying under James Pinto.

Kiyooka was the third instructor to be hired at the Regina College School of Art (after Kenneth Lochhead and Arthur McKay). These artists, along with others at the college including Douglas Morton, Ted Godwin, Ronald Bloore, and Clifford Wiens, supported each other in developing Regina's art scene. Kiyooka also attended summer workshops at Emma Lake between 1956 and 1960, working under Will Barnet and Barnett Newman, American abstract artists who introduced Abstract Expressionist painting to Saskatchewan.

In 1960, Kiyooka took a position at the Emily Carr College of Art and Design in Vancouver. His absence from Regina meant that he was not included in the historic "May Show" – an exhibition of the works of Kenneth Lochhead, Arthur McKay, Douglas Morton, Ted Godwin, and Ronald Bloore, who would soon be known as "The Regina Five." Despite this, Kiyooka had a successful career on his own, becoming a member of the Royal Canadian Academy of Arts in 1965, exhibiting across Canada and in Europe and the United States, and moving to Montreal to teach at the Sir George Williams University (1965-1970), to Halifax to teach at the Nova Scotia College of Art & Design (1971-1972) and back to Vancouver to teach at the University of British Columbia (1973-1991).

After 1969, Kiyooka set painting aside to focus on teaching and other arts, including poetry. His work also included photography, collages, prints, sculptures, and film. Kiyooka's work can be found in the collecitons National Gallery of Canada (Ottawa), Concordia University (Montreal), Edmonton Art Gallery, MacKenzie Art Gallery (Regina), Mendel Art Gallery (Saskatoon), and the Alberta Art Foundation, among many others.

Roy Kiyooka was elected as a member of the Order of Canada in 1975. He died in 1994.
Roy Kiyooka
Born:

1926. Moose Jaw, SK

Died:

1994.

Mediums:

Collage, Oil Painting, Printmaking, Sculpture, Watercolour
Connect With Us