Geraldine Moodie
$24.95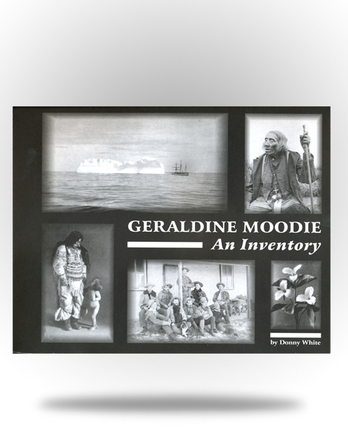 Featuring Saskatchewan Artist(s): Geraldine Moodie
1999, 123 pages, written by Donny White
Published by Canadian Plains Research Centre, University of Regina
Containing thousands of photographs, Geraldine Moodie: An Inventory is the "definitive volume" on Saskatchewan's pioneer photographer.
Born in Toronto in 1854, Geraldine Moodie was the granddaughter of the well-known Upper Canadian writer, Susanna Strickland Moodie, and grandniece of Catherine Parr Traill. In 1878 she met and married a distant relative, John Douglas Moodie. They moved to western Canada in 1880 and following an unsuccessful attempt at farming, they returned east a few years later. There, in 1885, John received a Commission with the NWMP. Late that year the Moodies returned west and began a 32-year adventure that would take them to almost every major NWMP post in western Canada and the Hudson's Bay district of the eastern Arctic.
This book is the companion to Donny White's In Search of Geraldine Moodie, also available from the NAC store.
ISBN: 9780889770997
NAC Item Number: B0030
Related Products