Miller's Cool Collectibles
$6.95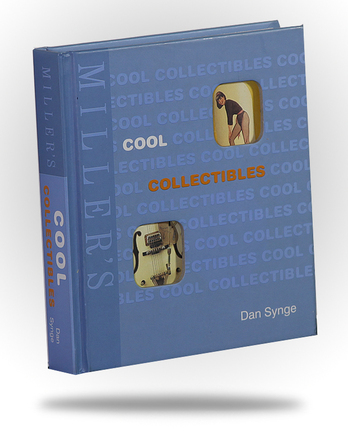 Miller's Cool Collectibles
Used - 2004, Hard Cover, 207 pages. 6.5" x 5.9". By Dan Synge. Excellent condition, like new.
Cover price is $35.00 CAD
From gadgets to games to guitars, the essence of cool and how to collect it is brought together in this chunky compact tome. An array of stylishly contemporary necessities, pastimes, and luxuries are accompanied by vibrant text and full-color photos—often confirming the real value of those comics stashed under the bed or indicating that the Hawaiian shirt at the back of the closet should come out more often. Different sections deal with items from the home and those related to play and style. Bikes, automobilia, and aeromobilia are covered in "Go," while "Sound" covers such essentials as jukeboxes and rock memorabilia, and "Sport" showcases surfing, bowling, and more.
_________________________________
Images of used items in the NACstore are always photographs of the actual item being offered.
NAC Item Number: UB0268
Related Products
Magnum Cinema
photographs from 50 years of movie-making
$29.95