The Studio Handbook for Working Artists
$24.50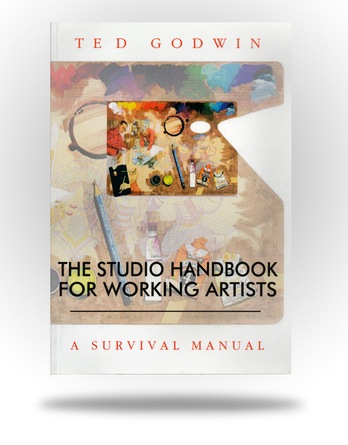 Featuring Saskatchewan Artist(s): Ted Godwin
2002, Paperback, 254, written by Ted Godwin
Published by Canadian Plains Research Centre, University of Regina
Saskatchewan artist and Regina Five member Ted Godwin shares his insight on successful studio practices.
Ted Godwin, a member of the renowned "Regina Five" and one of the most influential Canadian artists in the latter half of the twentieth century, has drawn upon his wealth of personal experience to prepare an invaluable handbooks for working artists. Written in an inimitable style, The Studio Handbook deals with a wide range of topics, from drafting a contract to preparing a canvas, from accounting tips to brush care.

This revised edition of Godwin's award-winning handbook (Publishing in Education, Saskatchewan Book Awards 1999) entitled Messages from the Real World: A Professional Handbook for the Emerging Artist is updated with a new chapter and a colour insert.
ISBN: 9780889771413
NAC Item Number: B0034
Related Products
Sam Spencer
Retrospective Exhibition Catalogue
$9.95