Saskatchewan Art News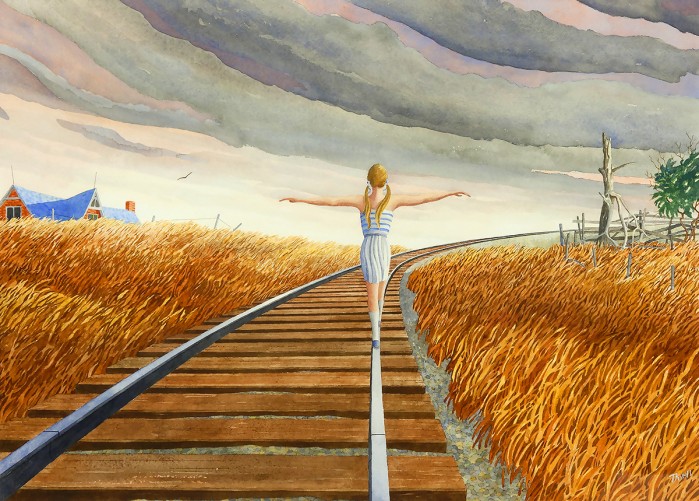 Saskatchewan Online Art Auction - On Now
Bidding is now open for Saskatchewan Network for Art Collecting's Saskatchewan Online Art Auction, running from May 18th to June 3rd.
Over 250 artworks from Saskatchewan art collectors, Saskatchewan artists, and Saskatchewan charities are on offer. Artworks include pieces by Allen Sapp, Ernest Lindner, Michael Lonechild, Dorothy Knowles, Ann Harbuz, Hans Herold, Jack Sures, Alex Janvier, Rod Charlesworth and many others.
Bidding on the Saskatchewan Online Art Auction is available through Saskatchewan NAC's dedicated auction website — https://saskatchewannac.infinitebidding.com.
To learn more about the auction please visit the auction site, or contact robin@sknac.ca, 306-569-9102.
Pictured above is "Island in a Timestream" by Doug Thiell.
May 19, 2017