Saskatchewan Art Events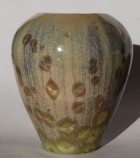 Tweedsmuir, Emma Lake, Christopher Lake, Paddockwood
/
Highway 263
Saturday July 20, 2019 - Sunday July 21, 2019
The Annual 263 Art Studio Tour is a self-guided tour to artisan studios along Highway 263 in Saskatchewan, the area of Tweedsmuir, Emma Lake, Christopher Lake and Paddockwood. Studios will be open Saturday...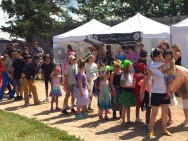 Fort Qu'Appelle
Saturday August 3, 2019
One-day art and fine craft market in beautiful Fort Qu'Appelle, Saskatchewan. Includes many booths of art and craft, as well as a food court, live entertainment, activities for children and a beer garden. Saturday,...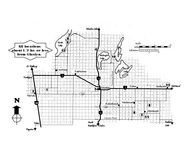 Self-Drive Tour - Turtle Lake, Mervin, Glaslyn, Medstead, Glenbush, Belbutte
Glenbush
Saturday August 3, 2019 - Sunday August 4, 2019
The 16th Annual Northern Horizons Journey of Creativity is a self-drive tour of a scenic route of rolling parkland, forest and lakes to visit the studios of a diverse group of the area's artists and craftspeople. Located...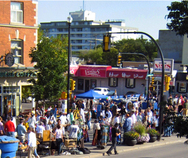 Broadway Avenue
/
Broadway Avenue
Saskatoon
Saturday September 7, 2019
The 36th Annual Broadway Street Fair, in Saskatoon, presents an eclectic array of street performers, vendors, artists and musician, along a five-block section of Broadway Avenue. The event features a...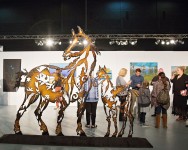 Canada-Saskatchewan Sound Stage
/
1831 College Avenue
Regina
Thursday September 19, 2019 - Sunday September 22, 2019
The 4th annual Art-Now Saskatchewan Fine Art Fair, a four-day celebration of Saskatchewan art from the province's premiere commercial art galleries. Thursday September 19 - 6:00 pm - 10:00 pm - Opening...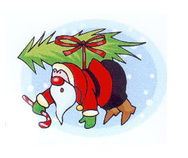 The Stockade, Kinetic Exhibition Park
/
The Stockade, Kinetic Exhibition Park
Swift Current
Saturday October 5, 2019 - Sunday October 6, 2019
Fall Into Christmas Fine Art and Handcraft Market, in Swift Current. The 15th annual two-day sale features the handcrafts of over 100 artisans and craftspeople from across Canada. Items included jewellery,...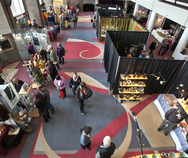 Conexus Arts Centre
/
200 Lakeshore Drive
Regina
Friday November 8, 2019 - Sunday November 10, 2019
Wintergreen is the Saskatchewan Craft Council's largest market, with the three-day event featuring a wide selection of high quality handcrafted work by over eighty craft and visual artists. Gifts of every...