Regina Federation of Artists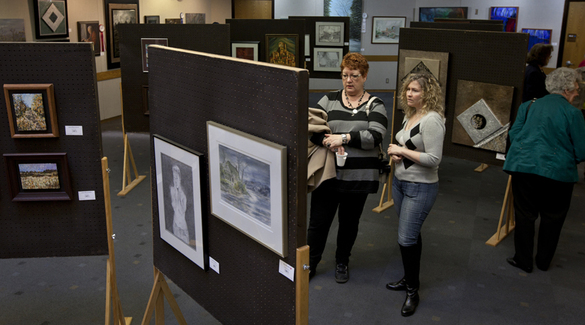 Regina Federation of Artists - Spring Show 2012
Regina Federation of Artists
The Regina Federation of Artists (RFA) is Regina's oldest artists' guild, formed in 1949 by former members of the Regina Branch of the Federation of Canadian Artists (1942-1949). Throughout its history, the RFA has been a significant feature of the city's arts scene, holding exhibitions in numerous local venues and sponsoring an art scholarship at the University of Regina.
The RFA holds two shows each year in addition to other membership activities, including summer retreats and educational opportunities. The Guild is a member of the Art Gallery of Regina. In 2012, the RFA has about 25 members and is open to new applications.
Learn more about the Regina Federation of Artists in NAC's feature article on Regina Art and Craft Guilds.