Artist of the Month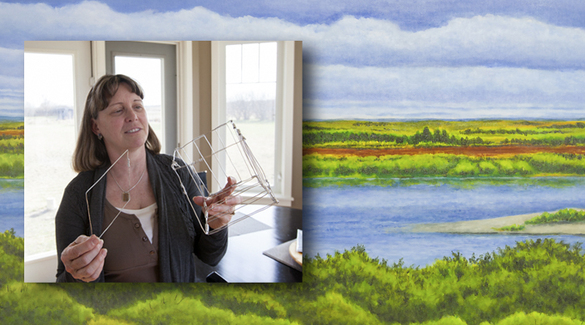 Bonnie Conly
Bonnie A. Conly
Saskatchewan NAC is very pleased to feature Saskatoon artist Bonnie Conly as an Artist of the Month.

With a Bachelor of Education, a BA and an Hounours Degree in Art Studio and Art History from the University of Saskatchewan, Bonnie's work involves a variety of mediums and approaches, including painting, photography, drawing, sculpture, video and sound installation.

Recently, Bonnie has participated in artist residencies in Saskatchewan and Nova Scotia, studied sculpture with Les Potter at the Emma Lake retreat, and undertaken a CARFAC mentorship with artist Alison Norlen. In 2015 Bonnie was Artist in Residence at Grasslands National Park, Saskatchewan.

Bonnie's recent solo shows have included "Pick Up Sticks and Storybooks", at the Humboldt Gallery, the Allie Griffin Gallery (Weyburn) and the Hague Gallery (Regina), "Cranberry Flats - Any Day" at the Meewasin Valley Authority Gallery (Saskatoon) and the Art Gallery of Regina Outside the Box Series, and "Salvage" at the Art Gallery of St. Albert, Alberta.

Below are some examples of Bonnie's work available for purchase through our NACmarket, and an interview with Bonnie from May, 2016
NACmarket: Bonnie A. Conly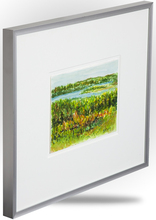 Changing
$195.00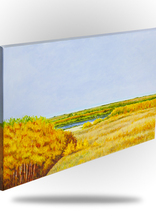 In the Draw
$775.00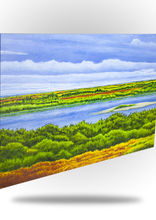 Inversion
$895.00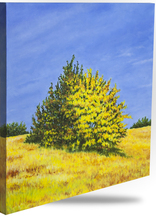 Moses Tree
$775.00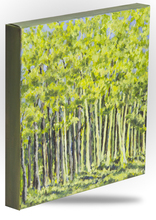 One Acre Wood
$225.00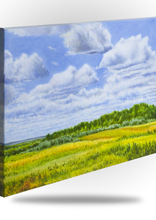 Rolling Flats
$775.00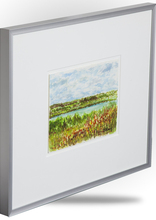 Scrub Brush
$195.00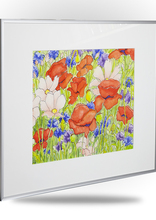 Thriving
$435.00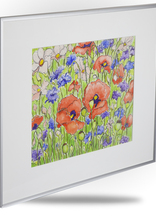 Together
$435.00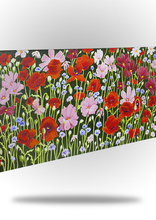 Tolerance Along the Road
$775.00
Interview
How did you come to be an artist?

I believe, one is born an artist -- however, some artists may decide to never share or access this talent. The question for me is better understood through an artist's practice. I first exhibited 'Raising Daughters, Venus and Me', a video installation at the Museum of Antiquities, U of S Campus in 2010. It was a project I did for a Mix Media course, while doing my Honors Degree in Art. This was definitely my starting point from which I have continued to explore and develop a multi disciplinary art practice.

How would you describe your artwork, and your techniques in both painting and sculpture?

My formal training and foundation have primarily been in drawing. Painting is a logical extension and closely related to drawing in a technical sense. The sculpture work continues the relationship of drawing into a 3-D space. Even my video work, for me, is described as moving drawings. With the sculpture work, I am always searching and experimenting, using a variety of materials to build with, including cardboard, welded steel, wood and even Papier Mache.

What inspires your art-making?

I try not to define or choose a specific thing as an inspiration for my art making. My art practice has been evolving with explorations surrounding ideas of 'place'. The work tends to be immediate, linking my personal connections and experiences to documented or even imaginative histories.

Do you bring particular themes, ideas or philosophies to your work?

I believe there is an affective bond between person and place that creates a history, a conscious and unconscious engagement where location prompts emotion, experience, and memories. It is this element of 'trace' that compels my work, merging realism with personal, symbolic, and metaphoric layers.

What artists (and others) have influenced you? Are there some other Saskatchewan artists whose work you admire?

That is a long list. Saskatchewan has many accomplished artists. Alison Norlen, Heather Benning, Terry Fenton, Joanne Lyons, Dorothy Knowles and her daughters, Catherine and Rebecca Perehudoff, are just some of the artists whose work I find myself visiting and revisiting many times.

How has living in Saskatchewan influenced your work?

I often describe my work as a way to share my 'prairie-ness'. It gives visual expression to my own history and its lasting influence on my way of seeing the world.

What are the worst and the best parts of being an artist?

All of it! Art is so personal, and very hard work. It's costly, messy, time consuming, and even physically tiring. It's gratifying, enjoyable, intellectually stimulating, and aesthetically satisfying.
Bonnie A. Conly
Born:

1961. Central Butte, SK

Resides:

Saskatoon, SK

Mediums:

Acrylic, Installations, Sculpture, Watercolour
Past Artists of the Month
Connect With Us