Saskatchewan Artist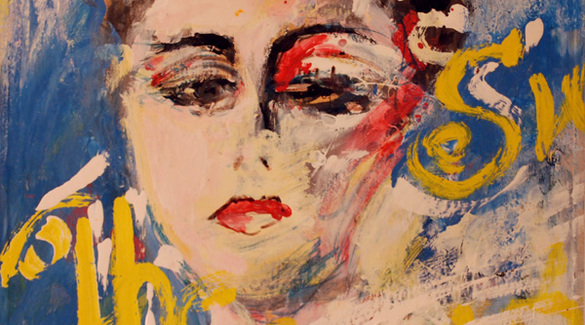 Lady From the Book - 1993 - by Roger Ing
Roger Ing
Roger Ing was born in a small village outside of Guangzhou, China in 1933. He immigrated to Canada in 1950, first working in his father's restaurant in Regina. Later, he and his wife, Mei, opened the New Utopia Cafe where Ing did the majority of his artwork.

In his formative years, Ing learned the traditional bamboo brush painting style of art, which influenced much of his work. In Canada he immersed himself in painting and studying with Ken Lochhead, one of the Regina Five artists, who introduced him to Abstract Expressionism. Ing developed his own style referring to it as "Rogerism" or "Roger Style." Studio, gallery, restaurant: the New Utopia Cafe was one and the same for Ing for 23 years. When he wasn't out front serving customers, he was in the back creating new Rogerisms of his favourite subjects: tigers, dancers, sunflowers, birds, nudes, Frankensteins, or Mona Lisas. When his restaurant was closed because of health code issues in the summer of 1993, he continued to work at home.

Over the years Ing had many exhibitions, including as a contributor of a Saskatchewan Arts Board show at the MacKenzie Gallery in 1962, as well as having solo exhibitions at The Bridge Gallery in 1993, Regina's Albert Library in 1988 and 1989, plus several in the Saskatchewan Cultural Exchange Society Club Gallery in 1988, 1992, and 1996. In 1998 Ing had his first solo exhibition in a major gallery at the MacKenzie Art Gallery, in conjunction with a screening of a documentary Roger Ing's Utopia about him and his work.

He became a culture-hero to many in Regina's artistic communities and is remembered for his eclectic collection and unique style. Roger Ing died in Regina in 2008.
See also the NAC article Rogerism - Roger Ing's Utopia
References
Roger Ing
Born:

1933. Guangzhou, Guangdong CN

Died:

2008. Regina, SK

Mediums:

Collage, Mixed Media, Oil Painting
Connect With Us