Saskatchewan Artist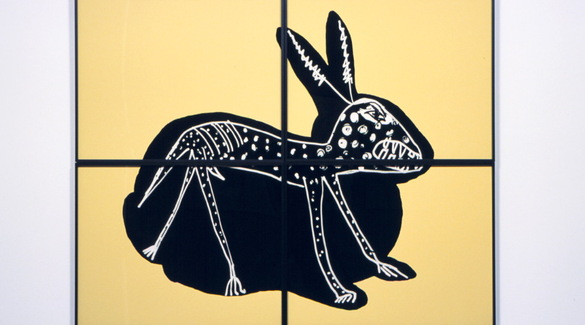 from series Confined - 2003 - by Leesa Streifler
Leesa Streifler
Leesa Streifler was born in Winnipeg, Manitoba in 1957, the daughter and granddaughter of photographers. She studied at the University of Manitoba and received a Bachelor of Fine Arts degree in 1980. Streifler continued her studies at Hunter College in New York City, where she earned a Master of Fine Arts in 1983. In 1986, she became a visual art instructor at the University of Regina in Regina, Saskatchewan.

In her work, Streifler explores such themes as illness, aging, family, body image, mental health, death, and identity, especially as they relate to women. In exploring these often intense emotional and psychological experiences, Streifler works in a variety of media, including photography, acrylic paint, drawing, and performance. At times, she combines these, as in her altered photographs that incorporate drawing and text.

Streifler's work has been exhibited across Canada and is represented in the permanent collections of the Canada Council Art Bank (Ottawa), National Gallery of Canada (Ottawa), Canadian Museum of Contemporary Photography (Ottawa), Saskatchewan Arts Board, Winnipeg Art Gallery, and Kenderdine Gallery (Saskatoon). Streifler has also self-published a book of drawings and Jeanne Randolph's fiction, Kin (2006).

Leesa Streifler lives in Regina, where she teaches painting and drawing at the University of Regina.
Original artworks by Leesa Streifler are available for purchase in our online NACmarket.
Leesa Streifler
Born:

1957. Winnipeg, MB

Resides:

Regina, SK

Mediums:

Drawing, Oil Painting, Photography
Connect With Us