Saskatchewan Artist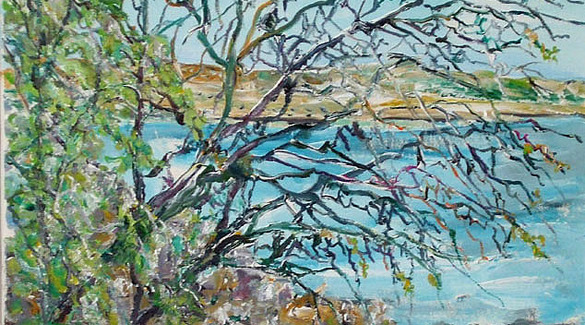 Lake Sentinel - 2013 - by Marge Jessop
Margaret Jessop
Margaret Jessop was born and raised in northern Manitoba, where she developed an early appreciation for nature.
Jessop studied ceramics and painting while completing her Bachelor of Education degree at the University of Calgary (1972). She then moved to southern Saskatchewan, where for the next fourteen years she practiced tapestry and painting, before moving to Kelowna in 1987. Jessop returned to Saskatchewan in 2006, with her partner, painter Jerry Jessop, settling in Buena Vista, on Last Mountain Lake, near Regina.
Margaret Jessop has exhibited her work throughout western Canada, including at the Dunlop Art Gallery (Regina), Kelowna Art Gallery, Richmond Art Gallery and the Moose Jaw Cultural Centre.
Margaret Jessop continues to live and work in Buena Vista, Saskatchewan.
Margaret Jessop
Resides:

Buena Vista, SK

Mediums:

Acrylic, Textiles
Connect With Us