Saskatchewan Artist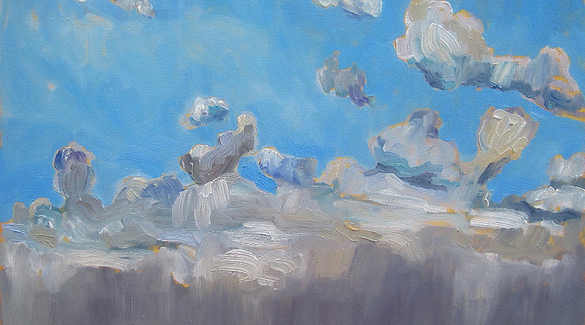 Breaking Free - 2012- by Nicki Ault
Nicki Ault
Nicki Ault was born in Saskatoon, Saskatchewan in 1968. Her art education has been ongoing, as she regularly participates in painting and drawing classes through the University's Extension Division, including classes at Emma Lake. Ault's instructors there have included Degen Lindner, Clint Hunker, and Iris Hauser, among others.
Ault's work is inspired by the natural world, and she paints en plein air when she has the opportunity. Colour, pattern, rhythm and light are vital to her in capturing the energy of prairie landscapes, the Boreal forest, and open skies. She writes: "I want the viewer to stand close, explore the brushstrokes, then step away to see the work as a whole. My hope is that my paintings will feel familiar but exciting by tapping into a private memory that will connect the viewer to the image, to our powerful Canadian environment, and to me."
Ault's work has been exhibited in solo and group shows in Saskatchewan and Ontario. In 2011, her painting "In My Aura" was part of a group show at AyrSpace Gallery in Ayr, Ontario, showcasing the work of 100 female artists for the centenary of International Women's Day. Her work is part of private collections in Canada, England, and the United States.
Ault has been involved in art programming for elementary school students, and in 2012, she helped organize the Art Trek: Studio Discovery Tour event, which saw five working art studios open their doors to the public. She is a member of CARFAC and the St. George Avenue Artists' Studio.
Nicki Ault lives in Saskatoon, Saskatchewan.