Saskatchewan Artist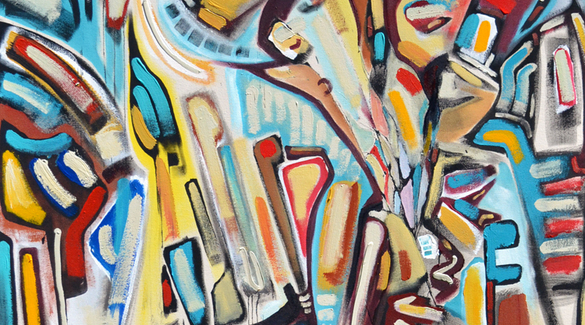 When I Grow Up - 2013 - by tj atkings
t j atkings
t j atkings was born in 1989 in Nipawin, Saskatchewan. He received a Bachelor of Fine Arts degree from the University of Saskatchewan (Saskatoon) in 2013. He has also attended artists' workshops at Emma Lake (2012) with Elizabeth Macintosh.

atkings works in a variety of mediums, focusing on illustration on paper and acrylics on canvas. His work is inspired by his interest in psychology and psychoanalysis; as atkings writes: "The degradation of modern culture by hyper-individualism and consumption as a form of self-representation are issues that cause me much concern. These issues surface in my work in the same way daily concerns are represented in dreams - the ambiguous and often arbitrary symbolism can possibly be traced to an underlying neuroticism."

atkings' work has been exhibited in a variety of venues in Saskatchewan and British Columbia, showing regularly in Saskatoon, and was the subject of a solo exhibition at Regina's Hague Gallery in 2012. He is a member of Ink Slab Printmakers, in Saskatoon.

atkings currently lives in Montreal, Quebec.