Saskatchewan Artist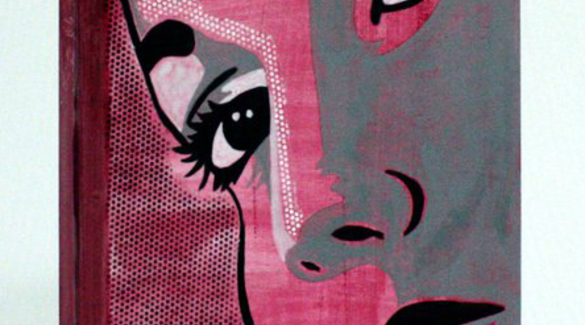 Face it - 2010 - by Linda Gudmundson
Linda Gudmundson
Linda Gudmundson was born in Oxbow, Saskatchewan in 1975. She took correspondence courses through the Minneapolis School of Art (1988-1990) and then studied Education at the University of Saskatchewan in Saskatoon (1993-1995). Since 1997, Gudmundson has worked as a graphic designer and has taught art in several Saskatchewan communities while pursuing her own painting and mixed media work.

Gudmundson's work includes smaller canvasses and large-scale murals. She has completed commissions for a number of private and public organizations, and has been exhibiting her work in Saskatchewan since 2007. Her current work explores femininity.

Gudmundson has been involved with organizations including CARFAC Saskatchewan, the Estevan Arts Council, the Organization of Saskatchewan Arts Councils, and the Estevan Art Gallery and Museum. She is a member and the president of the Solar Studio Art Gallery, a cooperative gallery in Estevan, Saskatchewan.

Linda Gudmundson resides in Estevan.
Linda Gudmundson
Born:

1975. Oxbow, SK

Resides:

Estevan, SK

Mediums:

Mixed Media, Oil Painting, Watercolour
Connect With Us