Saskatchewan Artist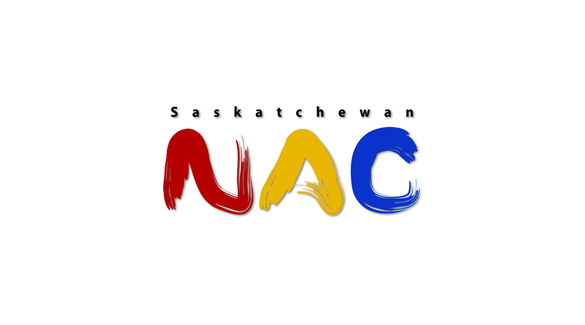 Ann Harbuz
Born in 1908 in Winnipeg, Manitoba, Ann Harbuz spent her childhood near Whitkow, Saskatchewan, and much of her adult life in the Saskatchewan communities of Richard and North Battleford. In 1955, she moved with her husband to Ponoka, Alberta, where they managed a store, and then back to North Battleford in 1967.

Harbuz did not start painting until the late 1960's, when she saw the artworks of her North Battleford neighbour, Mike Peryewizniak: "[His] work was beautiful. I forgot my head and right there decided I wanted to paint more than anything. I told him, 'you paint and I'll watch'."

Harbuz painted a variety of subjects, including landscapes, still lifes and portraits. Her large body of work was based on her childhood memories, her Ukrainian heritage, and the local community: scenes of everyday life, chores, farms, and celebrations feature prominently. "My style is to do something that is real or I lived through or what I love," Harbuz said. "I don't like painting ugly things, as they don't appeal to me. Pioneering I remember so real."

Harbuz received a commission for a painting for the 1976 Montreal Olympics. Her work has been exhibited at the Southern Alberta Art Gallery (1982) and the Canadian Museum of Civilization (1997), and is part of many private and public collections, including the Canadian Museum of Civilization, the Mendel Art Gallery in Saskatoon, and the Saskatchewan Arts Board.

Ann Harbuz died in 1989.
Artwork by Ann Harbuz, and books about her and her work, are currently available in our online NACstore.
Ann Harbuz
Born:

1908. Winnipeg, MB

Died:

1989.

Mediums:

Acrylic, Oil Painting
Connect With Us