Saskatchewan Artist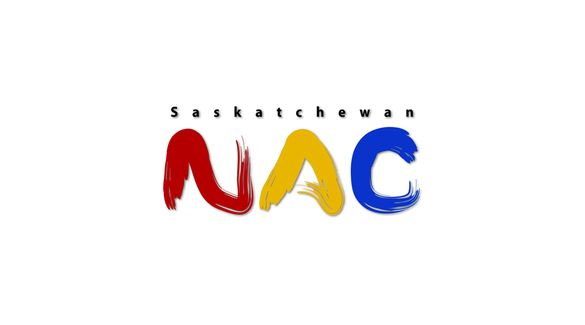 Ingeborg Mohr
Ingeborg Mohr was born in 1921 in Innsbruck, Austria. Though she was interested in art from at early age, she was discouraged from pursuing an artistic career when, at the age of 18, she was diagnosed with polio. Determined to become an artist anyway, Mohr went to the University of Breslau in Germany, the School of Fine Arts in Linz, and the School of Fine Arts in Graz, Austria.

In 1954, she moved with her husband and three children to rural Saskatchewan, and it was there that the prairie landscape and skies inspired Mohr, and she used watercolour to create landscape paintings reflecting the views she saw. When she moved to Toronto the following year, Mohr became interested in abstract impressionist work, and her own work became more abstract than representational. Mohr worked with batik cloth and later with oil painting. Mohr explained her inspiration by saying, "My goal is to find the goodness of the human condition."

During her 40-year career, Mohr's work was exhibited widely across Canada, including at Goethe-House (1968) and Merton Gallery (1971) in Toronto. Her work has also shown in Austria and the United States. In 1983, a major retrospective was held at the Simon Fraser Gallery in British Columbia.

Mohr's work is represented in many public and corporate collections, including the Robert McLaughlin Gallery,Trent University (Peterborough), Massey College of the University of Toronto, Agnes Etherington Arts Center, Imperial Oil, Gulf Oil, and Mount Sinai Hospital (New York).

Mohr was elected to the Ontario Society of Artists in 1975 and to the Royal Canadian Academy in 1980.

In 1981, Mohr moved to Howe Island, Ontario, where she and her husband built a home, studio, and gallery, where she continued to work and exhibit. In 2000, Governor General's Award-winning author Maria Tippett said of Mohr, "She is such an accomplished artist that she makes each painting look as if it sprang into being completely resolved, and it's easy to miss the sophisticated balancing act she pulls off."

Ingeborg Mohr passed away on Howe Island in 2004.
Ingeborg Mohr
Born:

1921. Innsbruck, Tyrol AT

Died:

2004. Howe Island, ON

Mediums:

Oil Painting, Sculpture, Textiles, Watercolour
Connect With Us