Saskatchewan Artist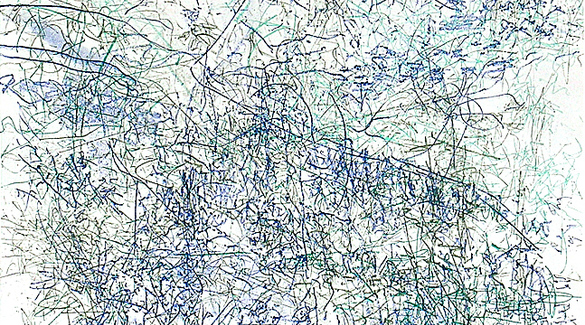 Trepassey - 2010 - by Rodney Konopaki and Rhonda Neufeld
Rodney Konopaki
Rodney Konopaki was born in 1949 in Moose Jaw, Saskatchewan. He studied art at the University of Saskatchewan (Saskatoon), receiving a Bachelor of Fine Arts degree in 1972. Konopaki then went on to the University of Regina to study lithography (1975) and the Vancouver School of Art to study printmaking (1975-1976). Konopaki then spent several years in the United States, first as a Print Fellow at the Tamarind Institute of Albuquerque, New Mexico (1976), then as Master Printer at Tyler Graphics in Mount Kisco, New York (1976-1987). There, Konopaki worked with several prominent artists including Frank Stella, Helen Frankenthaler, and David Hockney.

Konopaki then continued his education at the University of Saskatchewan, receiving his Master of Fine Arts in 1989 before going on to teach printmaking at the same institution. In 1990, he completed a printer-in-residence term in Anchorage, Alaska, and then began teaching printmaking and drawing at Keyano College in Fort McMurray, Alberta. He worked with artists including Renee Van Halm, David Alexander, and Alex Janvier, until 2005 when he accepted a teaching position at the Emily Carr Institute in Vancouver, British Columbia, where he now serves as Head of Print Media.

Konopaki's prints, inspired by a variety of sources including advertisements, pop culture, puzzles, and children's books, have been exhibited in solo and group exhibitions in Canada and the United States. Rebecca Belmore writes that Konopaki "is aware of our ability to surf the ocean of the media image. He makes use of our trained eye and creates collage works that appeal to our desire for the sensual."

Recently, Rodney Konopaki has teamed with artist Rhonda Neufeld to collaborate on a two-person exhibition entitled Chance Operations that has shown in Moose Jaw, Saskatchewan, Medicine Hat, Alberta, Swift Current, Saskatchewan, and Winnipeg, Manitoba (2010-2011). His work is represented in numerous collections, including the Canada Council Art Bank (Ottawa), Edmonton Art Gallery, Mendel Art Gallery (Saskatoon), Saskatchewan Arts Board, Alberta Foundation for the Arts, Moose Jaw Art Museum, University of Saskatchewan, and University of Lethbridge.