Saskatchewan Artist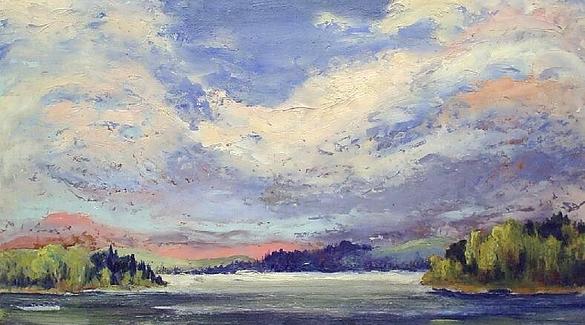 From Sunset to Afterglow - 1935 - by J.S. Base
J.S. Base
J.S. Base was born in 1890 in Norwich, England. After coming to Canada sometime before the 1920s, he studied theology at McGill University in Montreal and took up journalism. At the same time, he was interested in the Canadian art scene and particularly the Group of Seven. Base became a reporter for the Canadian Press and in this capacity, worked across the country. He became a columnist for the Prince Albert Daily Herald in Prince Albert, Saskatchewan, in 1933. Base also worked as a municipal office employee in Prince Albert.

Base sketched and painted (in watercolour and oils) throughout this time, especially as he became more acquainted with Prince Albert and the Emma Lake area. His subjects frequently included Emma Lake scenery and the landscapes around Prince Albert. Base was a member of the Prince Albert Art Association and met with local artists including Wynona Mulcaster there.

Base's works are part of collections including that of the Mann Art Gallery (Prince Albert).

J.S. Base died in 1942 in Prince Albert.
J.S. Base
Born:

1890. Norwich, England GB

Died:

1942. Prince Albert, SK

Mediums:

Drawing, Oil Painting, Watercolour
Connect With Us