Saskatchewan Artist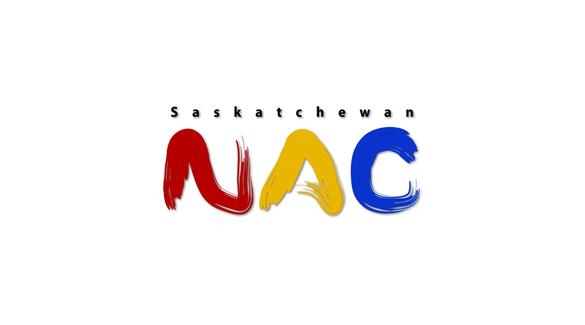 Ruth Cuthand
Ruth Cuthand was born in 1954 in Prince Albert, Saskatchewan, of Plains Cree, Scottish and Irish ancestry. She grew up in Alberta near the Blood Reserve, where at the age of eight she met artist Gerald Tailfeathers and decided that she too wanted to be an artist. Cuthand studied at the University of Regina in 1977 before completing her Bachelor of Fine Arts in Saskatoon at the University of Saskatchewan in 1983. She later pursued post-graduate studies at the University of Montana (1985) before completing her Master of Fine Arts at the University of Saskatchewan.

During her school years, Cuthand worked in printmaking, but switched to painting after developing a severe allergy to one of the chemicals used in making prints. Cuthand also works in drawing and photography. Her art addresses themes such colonialism, Aboriginal representation in mainstream media and in Canadian politics, and the history of abuse in residential schools.

Cuthand's first solo show, "S. Ruth Cuthand: The Trace of Ghost Dance," was held in 1990 at Regina's MacKenzie Art Gallery. She has exhibited in many solo and group exhibitions since, including at Saskatoon's Mendel Gallery, Thunder Bay Art Gallery, and AKA Gallery (Saskatoon). Cuthand's work is represented in many collections including the MacKenzie Art Gallery (Regina), Mendel Art Gallery (Saskatoon), Laurentian University Museum and Art Gallery, Department of Indian and Northern Affairs (Ottawa), and the Saskatchewan Arts Board.

Cuthand has recently taught at the Saskatoon campus of the First Nations University of Canada. She lives in Saskatoon.
Ruth Cuthand
Born:

1954. Prince Albert, SK

Resides:

Saskatoon, SK

Mediums:

Drawing, Oil Painting, Photography
Connect With Us