NAC Articles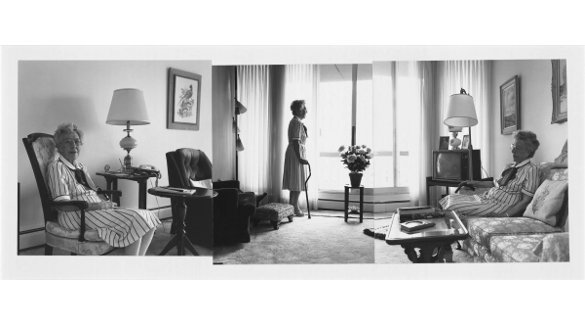 The Photography of Thelma Pepper
by NAC contributor Jess Boyachek
For Saskatoon-based photographer Thelma Pepper, to discuss her portraits is to discuss her subjects: primarily older people, and mostly women, full of spirit, humour, and remarkable histories. The relationships that Pepper has built with her subjects are evident in the stories she tells, the detail she remembers about each of them. The young couple who found a sense of belonging and happiness in small-town Saskatchewan. The homesteading wife who stood up to her husband when he wanted to burn one of her books.
The close relationships between subject and photographer are also evident in the photographs themselves, fifty of which can be found in Pepper's new book, Human Touch: Portraits of Strength, Courage & Dignity. Spanning her career, the book showcases Pepper's talent for finding what she calls the "divine spark" in people.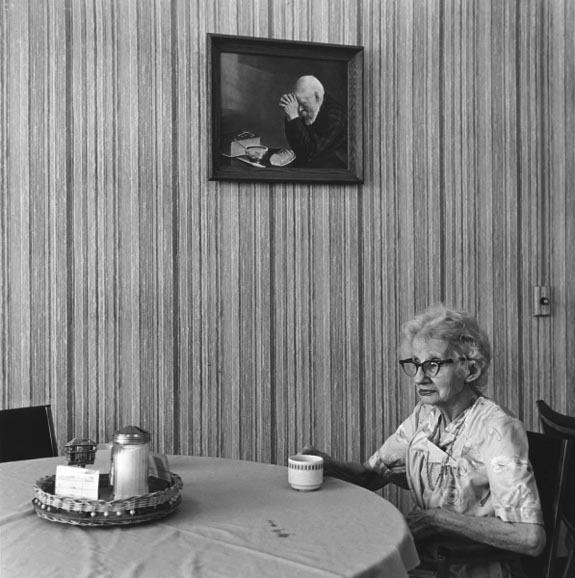 Thankfulness - 1984 - by Thelma Pepper

Pepper was born in 1920, and was raised in Nova Scotia with a darkroom in the house as her father and grandfather were both amateur photographers. But Pepper pursued an education in science (BSc Acadia University, MSc McGill University) and raised her family in Saskatchewan before seriously turning to photography in her late 50s. She took her first professional photographs after volunteering at a seniors' care home and being struck by the untold stories of the residents, especially the women: "I loved all their stories. But I thought they had such an important part to play in the beginning of Saskatchewan, and you know, they didn't get any recognition, and yet they were important."

Pepper's first solo exhibition, Decades of Voices: Saskatchewan Pioneer Women (1990), incorporated portraits as well as audio recordings of the women telling stories from their lives; the show was exhibited across Canada and in Scotland. Pepper was further encouraged by the Photographers' Gallery in Saskatoon, where she was welcomed. Her second exhibition, 1993's Highway 41, centred on eight small Saskatchewan towns and the people who live there. Again, Pepper collected stories, finding plenty of fascinating histories — and hopes for the future — in these changing communities.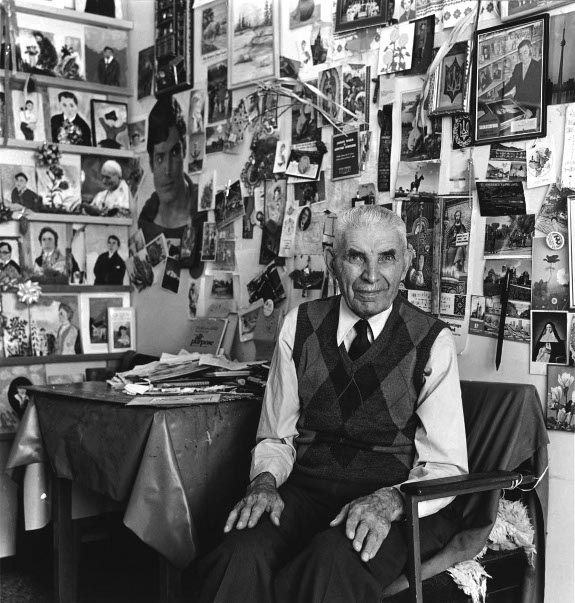 Dmytro Stryjek #1 - by Thelma Pepper

Pepper's 2005 exhibition, Untie the Spirit, centres on portraits and panoramas taken at another care home, this time Sherbrooke Community Centre in Saskatoon, where her husband was a resident. There, residents are cared for through the Eden Alternative program which emphasizes companionship, respect, and dignity. Pepper was fascinated by the joy that the program — which includes relationships with animals, plants, and children as components of care — brought to the residents. "I've seen what a dog can do," Pepper says. "Even with my husband. When he couldn't feed himself, he'd whistle for the dog and the dog would come and he'd feed the dog." The photographs capture that joy and make plain how at ease Pepper's subjects felt with her.

Pepper has also completed a series of photographs of immigrant women and children, taken at Saskatoon's Open Door Society. She says she might like to pursue this project further — and it's clear that she'd approach her subjects with the same compassion and curiosity that is her nature. "I think it would be interesting." Pepper says. "I think they would open up if I got to know them."
Read NAC's interview with Thelma Pepper.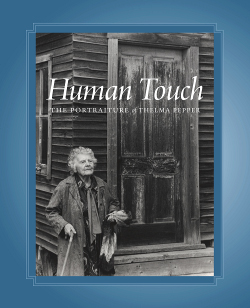 Human Touch: Portraits of Strength, Courage & Dignity is available in the NACstore.
---
Jess Boyachek is a Regina-based writer and researcher. Her writing has appeared in University of Regina publications, in Splice magazine, and on the web. In 2011, she was a participant in the Saskatchewan Writers' Guild's Mentorship Program.
November 23, 2011
Featured Articles
Connect With Us